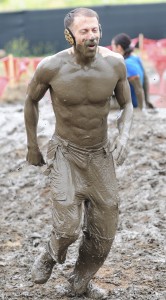 The Kick It Naturally Radio Show
Somebody was dumb enough to give professional comedian turned natural health practitioner, T.C. Hale (aka Tony), his own radio show.  Oops!
With the amazing and entertaining Kinna McInroe, T.C. Hale and his guests dive into a new health topic each week.
Each week's show re-airs at the following times:
Monday  8:00 PM EST
Tuesday 10:00 PM EST
Wednesday 12:00 PM (noon) EST
Thursday 3:00 PM EST
Friday 8:00 PM EST
Saturday 10:00 PM EST
Listen on any phone or device!
Search the app store for the free app: "Terry Jaymes Alive"
For Computers
Listen here on the Terry Jaymes Alive Netowrk
http://www.customchannels.net/streaming/terry_jaymes/
The week after each show, we will post a podcast version of that show that will be downloadable on iTunes.  You can listen to previous shows on the player below or search for Kick It Naturally in the iTunes store.  Click on "Subscribe" in iTunes and get all of our shows for free.
Here is the iTunes Preview Page for Kick It Naturally